Commercial Recording in the Recording Studio or Post Production through Online File Transfer
James Kananen Recording is here to provide Ohio with the highest quality commercial voice over, ADR, and post production for  Music, Audio sound, and web content. We offer industry standard phone patching capabilities if you aren't located in the same city as the voice talent. Additionally, if required, we can cast voice over talent near Cleveland, Ohio . Having the best microphones suited to voice over (such as the Electro Voice RE20 or Neumann U87), great sounding preamps like the Hairball Audio Lola, a professional engineer, and excellent analog to digital conversion ensures your final product sounds great as well as conforms to any technical specifications required for your  distribution via vinyl, CD , Internet, or digital download.
We prefer to work locally in our professional facility located in downtown Cleveland. Alternatively, we can work anywhere in the world that has professional audio equipment.  Contact me for a free chat about how I can help you with your audio or media project.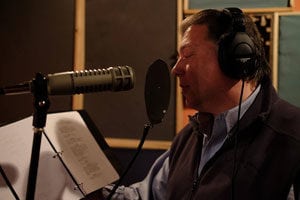 [contact-form-7 id="4428″ title="James Kananen Recording Studios x Commercial Recording"]