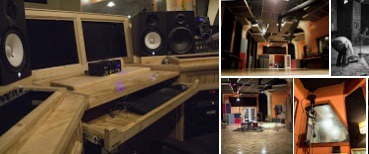 Looking for a recording studio online? I would be excited to work with you on your new project at my Cleveland recording studio: Bad Racket.
Bad Racket is Cleveland's local recording studio as well as an Ohio Recording studio for the whole state. Whether you're just visiting, or you if you live in the area, Bad Racket Recording Studio should be at the top of your list. We are the #1 Cleveland Recording studio. We do audio and sound recording, mixing, and mastering, as well as recording vocals in our recording booth, We are well equipped to record voice overs, produce music and sound production with virtual synthesisers, samples, and the latest in music and sound technology.
Our large live recording room is equipped with green screen and other amenities.
Bad Racket is also a great Podcast Studio. We offer complete podcast recording solutions from our cleveland recording studio location. Equipped with the latest technology and experienced engineers and producers ready to help you through the entire process. We're ready for 1 episode or 100 episodes and were ready to partner with you to record and or edit a podcast like a pro whether you're new to podcasting or a veteran.
For additional Studio Information Check out This page.
[contact-form-7 id="2685″ title="James Kananen Recording Studios Voice Over, Recording, Mixing, and Mastering Studio Website Contact"]